How it Works?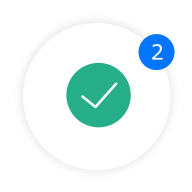 Rating
4.5 / 5
Average Customers Rating
Customer reviews about HCH Services
Customer reviews about Technicians
No Reviews Found
Stay Cool in Scorching Summer with the Best AC Repair Services in Kondapur
Are you struggling to find high-quality AC Repair Services in Kondapur? Just relax, visit HCH Services for incredible repair services experience as we offer prompt and efficient services. So what are you looking for? Just call us and book for repair at your home. We offer Ac repair services for the various brands. We are your one-stop solution for all your AC repair needs.
Everyone knows that getting stuck in a room without AC during this scorching hot season is really challenging. Particularly, when you have one AC in the room and that is not functioning properly. So why wait? Give us a call for AC Repair Services in Kondapur to solve all your technical issues with your impaired equipment and get the best cooling during the summer season.
With expertise and skill, our professional experts will see to it that your AC will have their problem fixed so that they can restore your appliance to their normal or perfect functioning mode.